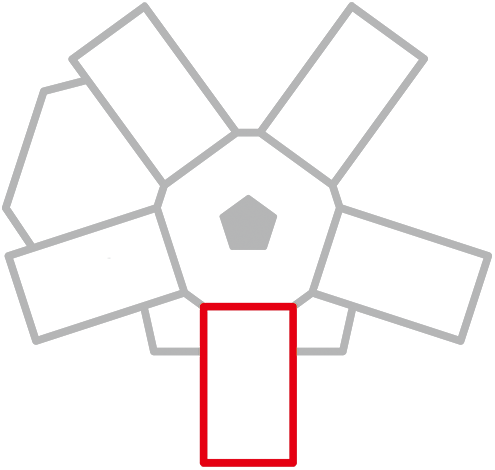 4B
S

ynra Dome
[3D full-digital dome theater]
1. Science Live Show "UNIVERSE"
"UNIVERSE" is a science live show conducted by researchers at the forefront of their fields.
Using computer simulations and networks, the latest scientific topics in astronomy and other fields are introduced.
Real-time simulations show the collision of galaxies, delve into the world of molecules, and researchers invited from all sorts of fields talk about their findings and struggles.
Show times : every Saturday afternoon. The show lasts about 40minutes, and there is seating for up to 62 people.
1st show: 14:00.– 2nd show: 15:30–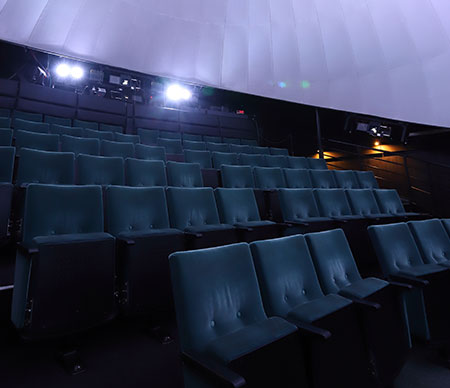 2. Dome projection program
Enjoy also sorts of scientific topics with images spreading fully across a dome screen measuring 10 meters in diameter.
Three of the six daily shows are in 3D.
Show times : every Sunday to Friday except for the 3rd Sunday of every month. There is seating for up to 62 people.
10:30 – 10:45 Cosmic Discoveries (3D images)
11:15 – 11:30 Central Dogma
12:45 – 13:00 Cosmic Discoveries
13:30 – 13:45 Searching for the Origins of Elements: the RIKEN RI Beam Factory (3D images)
14:15 – 14:22 Journey to the Centre of the Milky Way
15:00 – 15:15 Central Dogma (3D images)
Please note: All programs have no English subtitles.
* On certain 3rd Sundays the afternoon program is cancelled due to the hosting of RIKEN Day: Talk with RIKEN researchers
3. RIKEN Day: Talk with RIKEN researchers
This event encourages visitors to talk to researchers from RIKEN.
Try to talk to researchers. Not only about research but anything you like.
Event times : certain 3rd Sundays. The talks last about 30minutes, and there is seating for up to 62 people.
1st talk: 14:00- 2nd talk: 15:30-
4. Super Computers: Examining the Universe and World of Molecules
The MD-GRAPE2 supercomputer for research is dynamically displayed.
This computer won the Gordon Bell Prize, one of the most prestigious awards in the world of high-performance computing.
It is not merely an exhibit for viewing – it is actually used in the creation of the programs presented at the Synra Dome and the live shows.
Other units from the GRAPE series are also explained and exhibited.