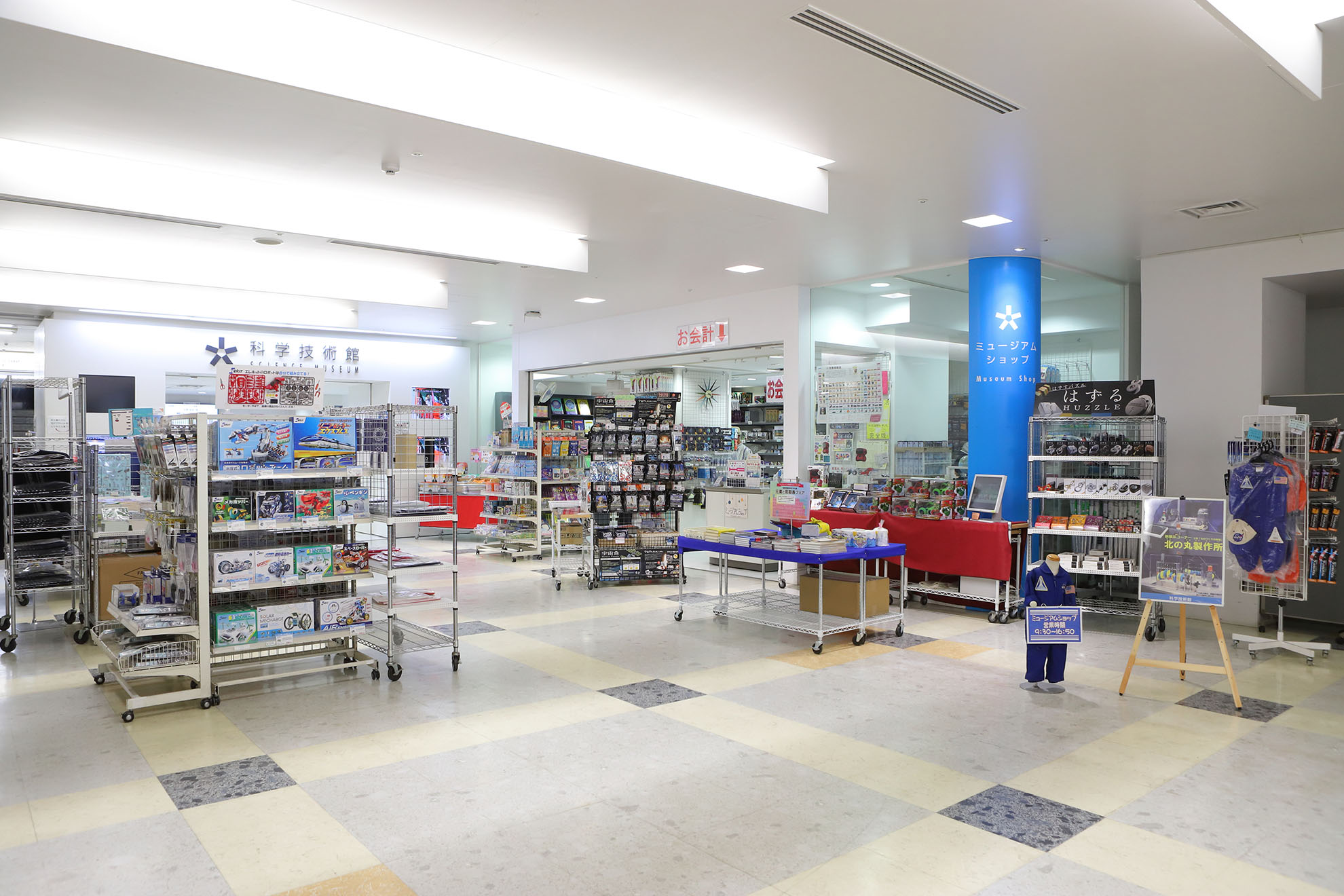 Take home a memory of
today's surprise and awe!
The Science Shop is the best place to find a souvenir of your visit to the Science Museum or a gift for someone special. It has a wide selection of souvenirs, based on scientific and technological themes, including science goods and experimental goods that are popular with children. There is also, of course, a selection of goods for adults to enjoy such as building kits and space-themed items. Please make sure you drop in during your visit to the museum.
Location

Next to the 1st floor ticket counter

Opening hours

09:30 – 16:50

Closing days

Closing days of the Science Museum
Please refer to the closing days calendar

Tel

03-3212-8483