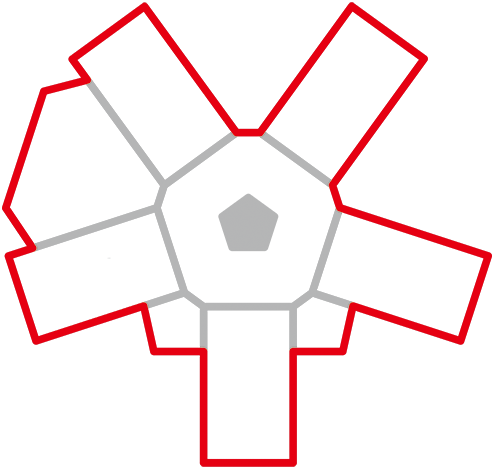 5F
F

OREST
Jumping grand prix (Illusion B)
FOREST: Footsteps Of Rallying Education, Science, and Technology
There is no commentary or explanation of the exhibitions in FOREST. It's a place where visitors can look for their own ways of playing and enjoying themselves, as well as creating their own unique experiences.
FOREST is packed with exhibits, and is composed of the following exhibition rooms: Illusion A (sensory illusions), Illusion B (viewpoint illusions), Real (RIKEN research), Access (computing), Works (laboratory), Mechanics (machinery), Optics (optical phenomena), and Orienteering (experiments).
The following are just a few of the exhibits.