The Science Museum is visited each year by around 200,000 elementary and junior high school students from about 2,500 schools as a part of their tuition.
This number of young visitors is due to the fact that they can interactively learn about knowledge relating to the industrial technology Japan boasts in the approximately 20 exhibition rooms, and to the opportunities for deepening their understanding of the exhibition themes through the experimental programs set up in each room.
The Museum conducts around 20 varieties of experimental programs about 40 times every day. This is a quantity of programs that far outstrips those of any other science-related museum in Japan.
With the concept that "science is something to be experienced," we continuously develop new experimental programs.
The workshops are mainly conducted in Japanese, but please enjoy experiencing science regardless of language!
Ultra-low temperature experiment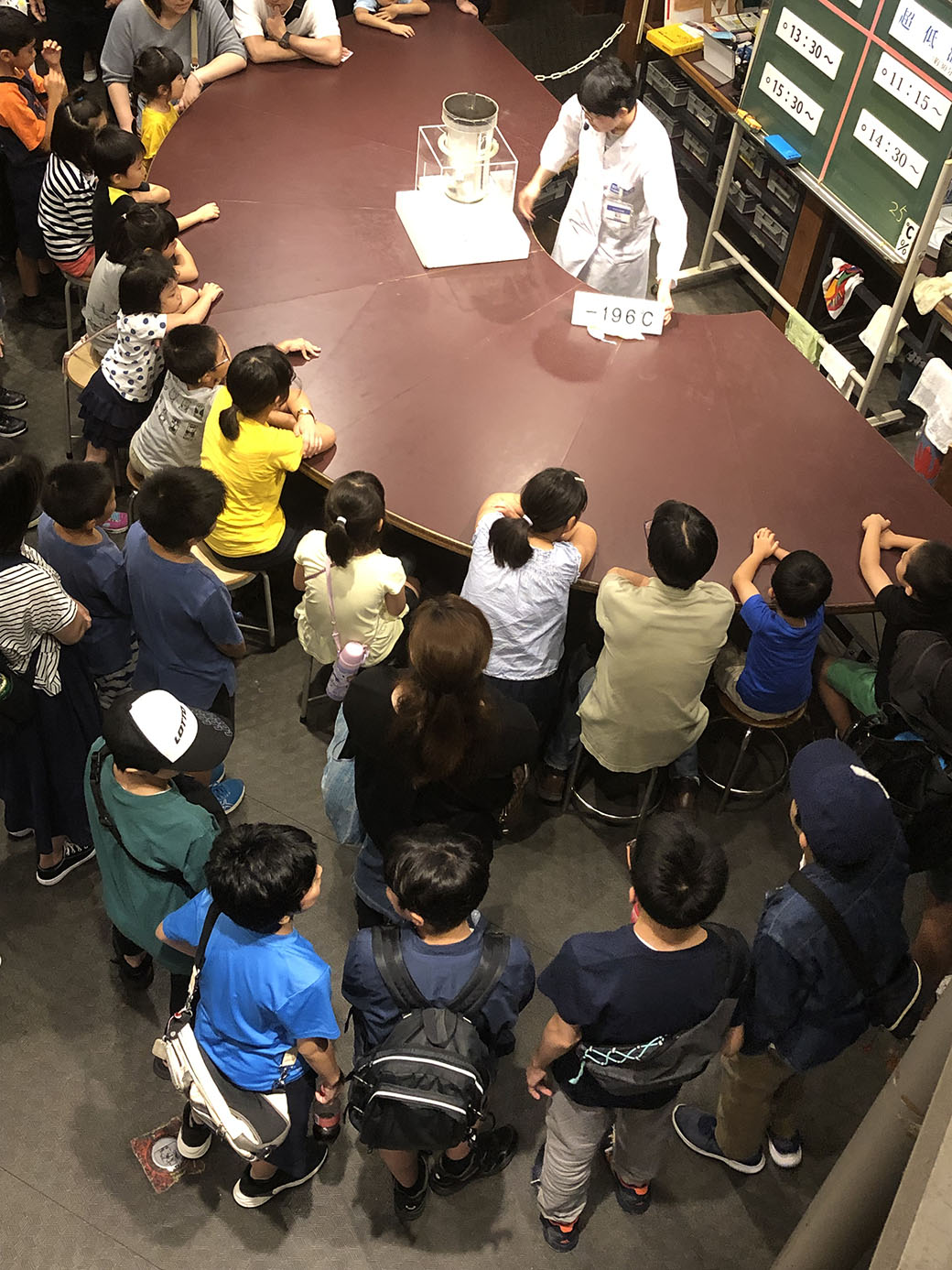 Take the chance to experience familiar phenomena using liquid nitrogen and air at the ultra-low temperatures of -196℃.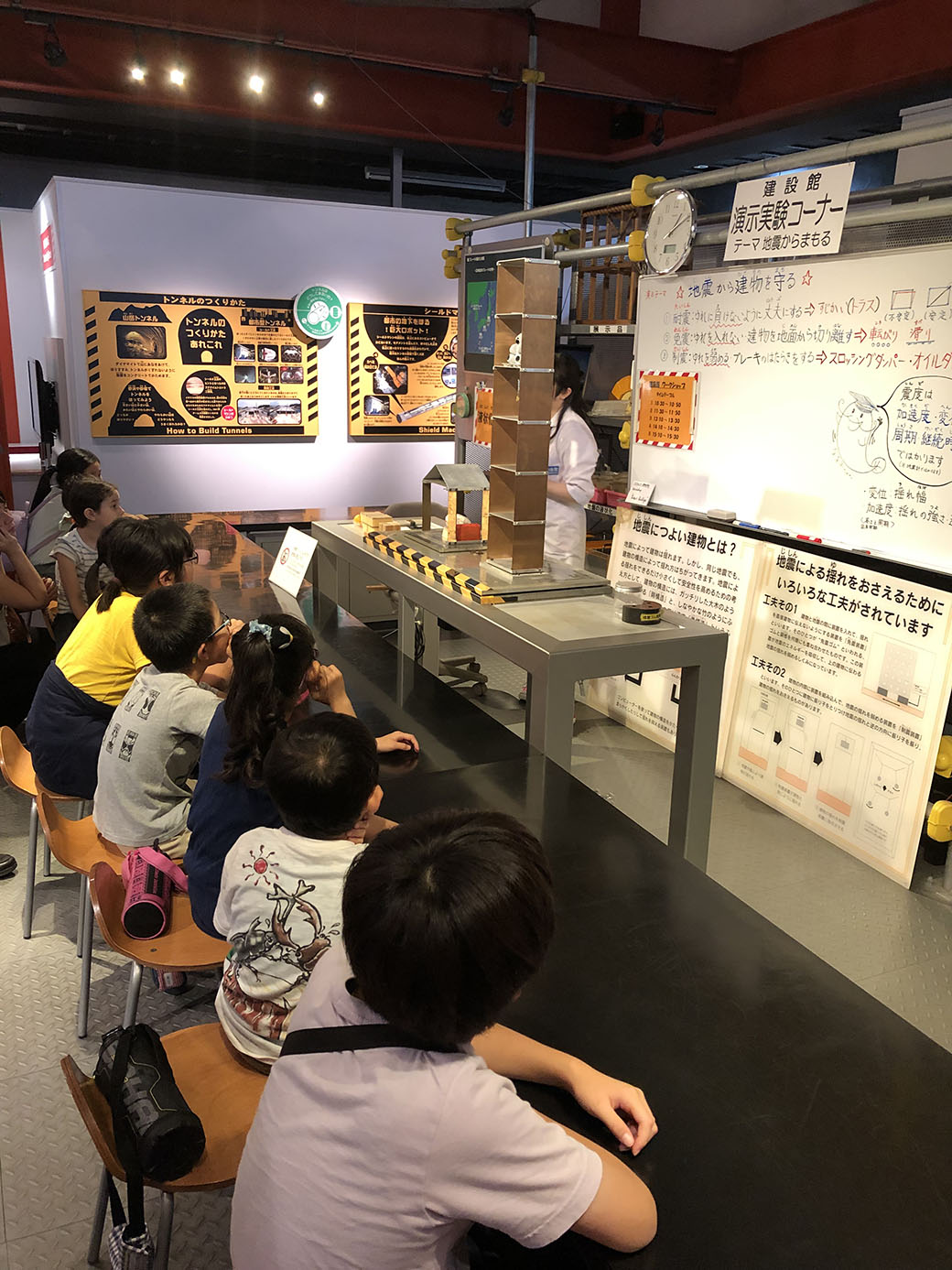 Learn here about the ingenuous devices for protecting buildings from earthquakes and natural disasters.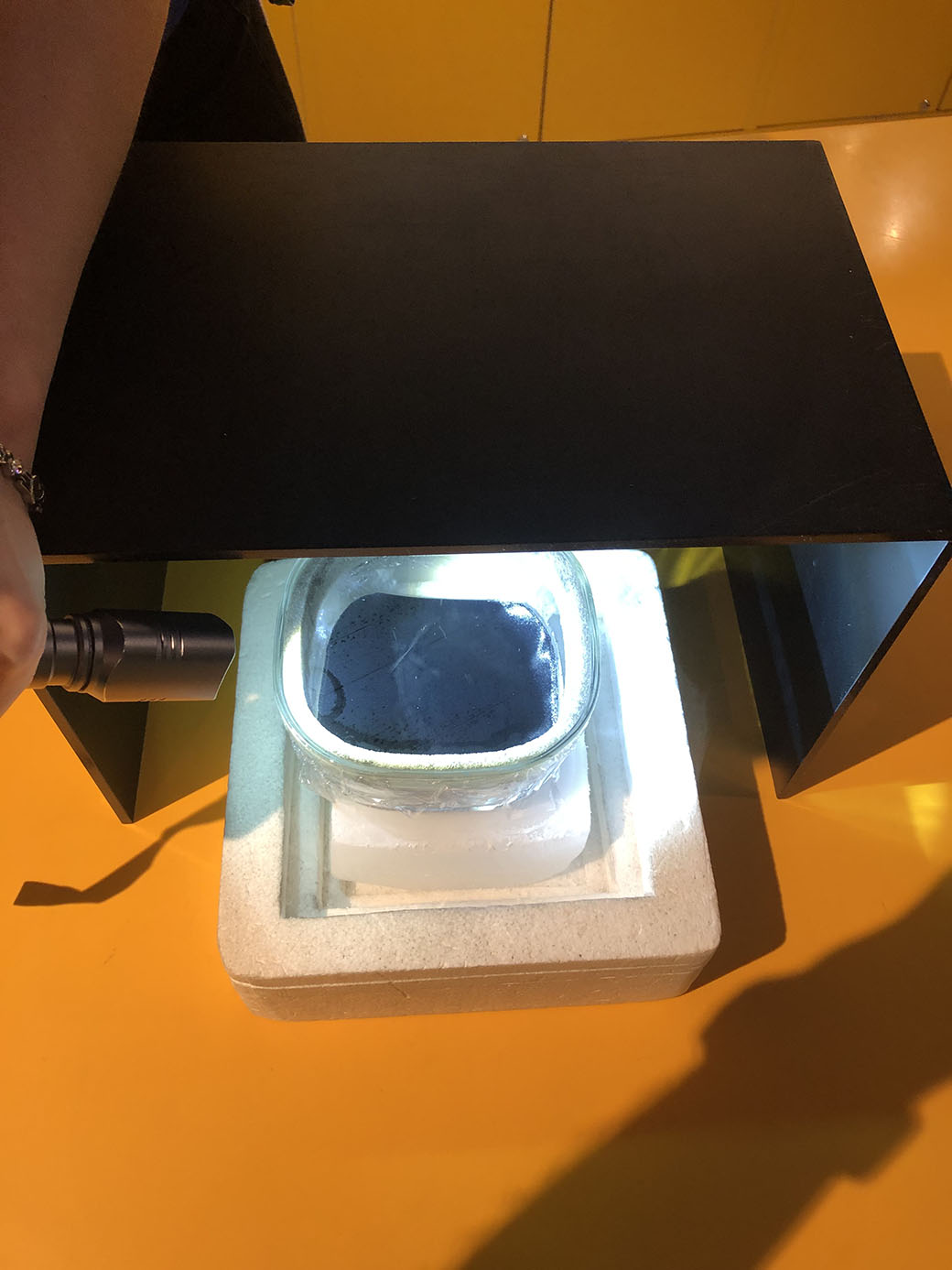 This is a chance to observe the presence of natural radiation using measurement equipment.
The mechanism making cars run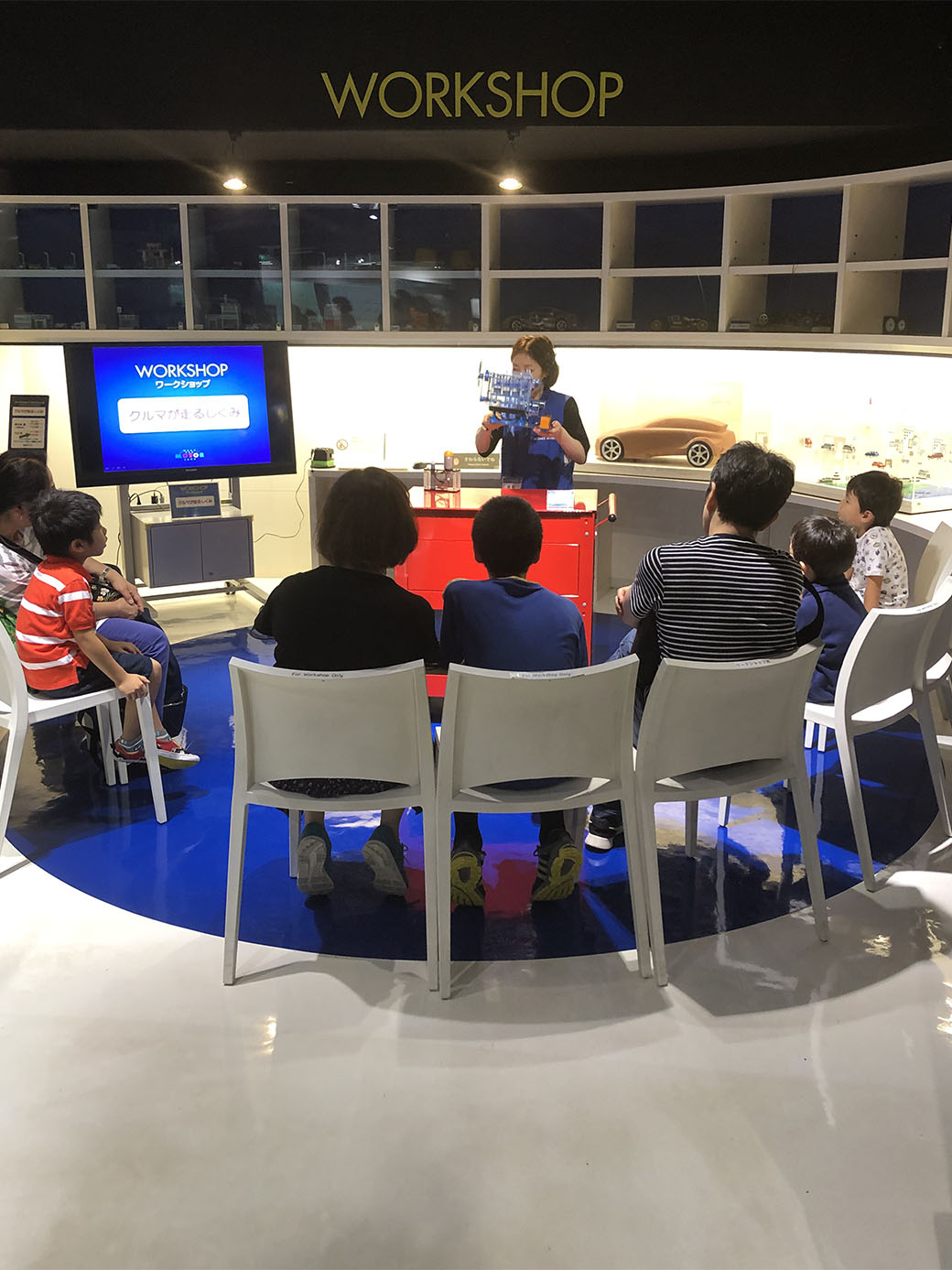 With our original model you can learn about the running dynamics of cars.
Please refer to the various experimental program schedule for more details of the other experimental programs.